Kettering, Burton Latimer & District Skittles League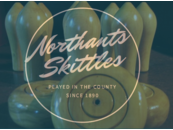 Kettering, Burton Latimer & District Skittles League
The Kettering, Burton Latimer & District's only dedicated Skittles site
News Report
Great turn out for last night's AGM
Author: Gary Allen, 07/02/18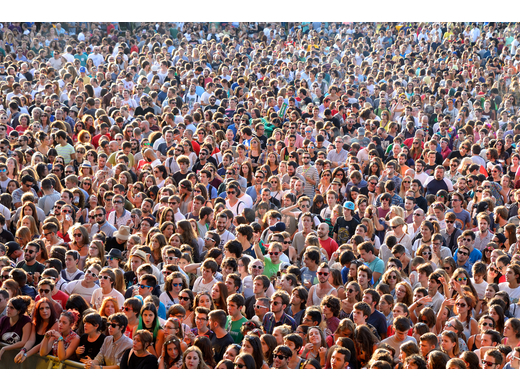 Excellent response to the Kettering & District League AGM last night (Tuesday 6th February 2018). All but a dozen Captains / representatives were present to hear the minutes, elect committee members and vote on a variety of proposals.
Committee member news: -
Alan Peters stood down as Secretary but remains as Treasurer (A round of applause and a well done was directed Alan's way from the floor for his part in the success of the league in the last few years).
I take over the reins of Secretary, continuing from the Burton & District League. Alan and myself believe this to be a winning partnership allowing a much smoother and organised way of conducting the league business going forward. Alan will remain a vital source of guidance and advice to me as I strive to continue our current success and push to develop our league to greater heights and achievements.
Sharon Burton was elected to join the committee, again, continuing on from her current role in the Burton Latimer & District League. Reni Rebhan and Phil Clegg were re-elected.
Proposals included: -
A £5 fine for any team representative NOT attending the AGM's. This will be added to the season bill. Considerations will be given to any Captain not able to attend for personal reasons but it would be expected that your Vice Captain or a team member should be able to attend. Remember, this is YOUR league and YOUR voice should be heard.
Include Registration for the league as per the Burton Latimer league. Same process - you have the first half of the season to establish your team and by the midway point you will be required to send me your registered team. No new players can be signed after that midway point. The floor agreed that we can have the flexibility of one added player after that midway point in case of emergencies (sickness, death) but only if that player has not played for any other team in that season and only on the agreement of the Secretary and/or committee.
A £5 fine for late Registration sheets. Introducing a registration rule requires enforcing and the floor agreed that this was acceptable.
The fixture card, results sheet and league rules were redesigned and examples were handed out to the floor. It was agreed that these were much improved versions allowing an easier understanding as well as appearing more professional. These versions will now be discussed with the printer to establish cost.
End of season league positions will be decided by match points as well as leg points (similar to a football season whereby goal difference counts to establish league positions). This stops any play-offs and games going into the following season and avoids fixture snarl ups.
The Presentation evening was thought to be lacking variety so I proposed a prize draw for all registered players on the same night. We have over 500 registered players in the Burton Latimer League and it will be around the same for the kettering League so there is a potential £500+ available for prizes. This will be divided equally per league - £100 - and prizes to be £50 for first, £30 for second and £10 x2 for third (any money over will be saved within the league coffers). Draw names to come from the registered players sheet sent to me and only open to these registered players. As this is a private draw open to our own members and not involving the general public or being advertised outside of the league we are legally covered to conduct this style of draw. The inclusion of a draw should encourage more players to attend the Presentation Night and not just those picking up awards. The league would like to see more of you at the Presentation Night as you are all important to our success.
Other business: -
The Newsletters were agreed as a great idea and kept those without computer access up to date with events, results and statistics. I suggested that it would be good to receive input from teams (photographs, team profiles, pub / club events, gossip, suggestions, quizzes etc) as all the information for the newsletters comes from just me and I'm sure you don't want to keep hearing my voice all the time!
Advertisers and sponsors play a huge part in the success of the website and eventually our league as any money raised will go directly back into the league to help encourage new players and new teams. I appealed to the floor for all players to speak with their respective places of work (for those that are still working) to see if they might consider advertising with us or sponsoring one of ten opportunities within our league. If anyone could help then a sponsors information pack is available from me. PLEASE GIVE THIS YOUR CONSIDERATION.
A footnote on contacting me - I am unable to reply to any phone calls made during office hours between Monday and Friday. Please consider this before calling.
My personal thanks go to ALL that attended, the committee appreciate the distance that some of you have to travel, even those that are not Captains. I would also like to personally thank Jill Hope, Jon Saunders, Sarah Stanger, Sharon Burton, Rose Poulson and a couple of others from the floor that raised questions, picked through the proposals, made suggestions and had an important input in our league development. The applause for Alan and a toast to Paul Flynn was also very much appreciated.
I believe that you are all a credit to this game of ours and I look forward to working with you all in the Summer season.
Gary Allen
Follow the site to get the latest news and results straight to your email
Our Sponsors...