Kettering, Burton Latimer & District Skittles League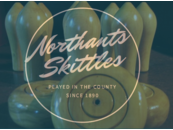 Kettering, Burton Latimer & District Skittles League
The Kettering, Burton Latimer & District's only dedicated Skittles site
News Report
Division 2, 3 & 4 Pairs draw
Author: Gary Allen, 20/01/18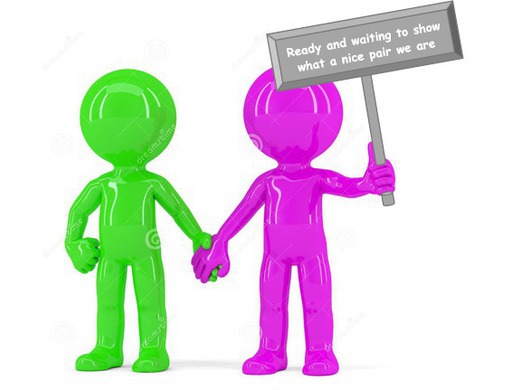 The draw for the above divisions was made today with Alan Peters.
Ise Lodge (Table 1)
Liz Peters & Irene Lund, Donna Palombi & Sue Walton, Carol Tebbutt & Neil Tebbutt, Brian Whitney & Dave Graham, Elaine Gregory & Ian Gregory, Melvin Springthorpe & Dave Bazley, Bill Newell & Mandy Tebbutt.
Ise Lodge (Table 2)
Michelle Marks & Aiden Cardew, Andrea Barham & Jackie Earp, Pud Rice & Barry Sengslaken, Clarry Grey & Chelby Craig, Mandy Smith & Chris Brooking, Paul Rebhan & Lewis Ward, Shirley Irons & Sharon Burton.
Windmill
Reni Rebhan & Monica Endersby, Steve Shatford & Fiona Shatford, Lee Munton & Aida Pritchard, Chris Rebhan & Luke Rebhan, Mike Kidman & Angela Capps, Nick Smith & Pete Norman, Barry Thompson & Peter Knibbs.
Mikado Pheasant
Elliot Civil & Sam Burgess, Jean Prickett & Debra Miller, Dave Jackson & Robert Beardsley, Luke Hale & Billy Black, Herby Irons & Clive Burton, John McNally & Trevor Harden, Shanice Craig & Michael Berry, Gail Richards & Brenda Malsor.
Thorpe Malsor
Jon Saunders & Lisa Tyrell, Graham Coates & Nigel Steele, Ben Walton & Gino Palombi, Chris Iffen & Melissa Newell, Sharon Chambers & Trish Barker, David Sparrow & David Jones, Sheila Groom & Linda Berry, Val Conway & Jolene Midlane.
Three Cocks, Kettering
Lee Taylor & Peter Randall, Tina Wylie & Nigel Stanley, Joel Beeney & Morgan Goodes, Steph Coates & Heather Coates, Gary Kent & Brendan Shields, Graham Lewin & Carol Tysoe, Caroline Freeman & Paul Chown, Roly Tebbutt & Andy Waddams.
Britannia WMC
Richard Craig & Martin King, Sarah Stanger & Emma Smith, Dave Martin & Howard Neal, Rob Childs & Vic Massoro, Darren McCormack & Grant Davidson, Pat Hanlon & Michael Adams, Darren Moore & Fred Moore, Bob Gibson & Dave Conyard.
Finedon Cons
Chris Harding & Lee Rodwell, Martin Kettle & Happy Judge, Lynn Vincent & Pauline Norris, Gary Allen & Julie Baker, Dave Freeman & Graeme Adams, Jacky Conyard & Simon Roberts, Mel Bartle & Zack Titterton, Bill Creasey & Bryan Snape.
Draw to be played Monday 12th March 2018 at 20:00 (8pm) PROMPT. Due to the record number of participants this year the games will need to be started half an hour earlier, please ensure you and your participating team mates are aware of this. Any player not at their respective venue by the time of the draw will not be eligible to play. One winning pair to go through to the finals at the Ise Lodge Community Centre on Monday 19th March 2018.
Independent chalkers may not be available before the fixture date so all the necessary paperwork will be left at the venue or with one of the pairs players on the night. If the winning pair could send in the winning names to me, the Secretary, it would be much appreciated.
High scores and floorers do not count towards the end of season statistics. Chalkers can contact me, Gary Allen, on 07932842446 on the night if there are any problems.
I wish all players the very best of luck on the night.
Follow the site to get the latest news and results straight to your email
Our Sponsors...